There is no need to smile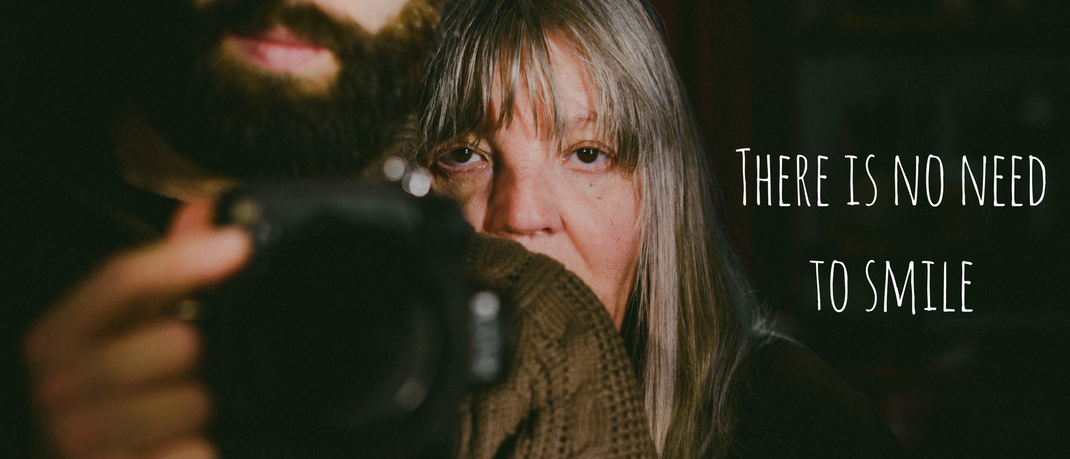 Some time ago I spent a few days at my parents'. I showed the Hasselblad 500C I tested to my mom, we talked about photography and she asked me to do some portraits of us two in front of our big bathroom mirror. 
She always hated posed pictures of her smiling into a camera. "There is no need to smile", I said.  Result: an authentic (self) portrait session of my mom & me - with just a little smile at the end.